Rightwing Website Sells "Shoot A Liberal" Product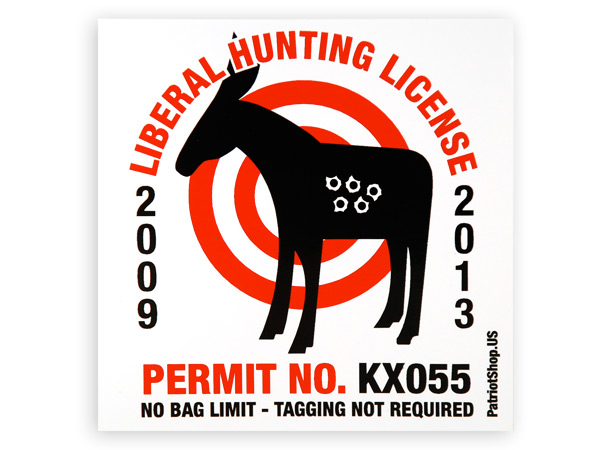 While Bill O'Reilly never seems to be able to find any hate-speech coming from the right, perhaps he might to want to check out Patriotshop.us a "Great Gifts for American Patriots" website that offers a "Liberal Hunting License" sticker that pictures a donkey in a target with five bullet holes through it. The license list the dates for the license, 2009 through 2013.
Nope, nothing here that might incite violence.
Steve Young is the author of "Great Failures of the Extremely Successful," (www.greatfailure.com), an award winning TV writer and blogs the appropriately-named steveyoungonpolitics.com
Comments